How to succeed in a market full of uncertainty and ambiguity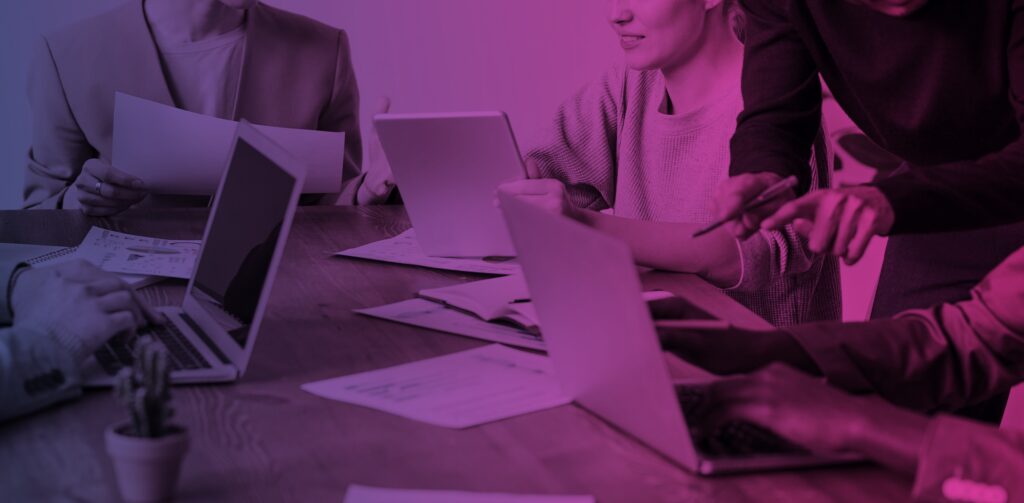 We are living in an era of fast-changing markets and impressive technological innovation. In a time of acceleration, where creativity and investments are no more scarce resources, We have seen many "disruptors" guided by the rule: "move fast and break things".
The journey between ideation and realization is often full of compromises, this is the reason why companies need people able to manage the entire end-to-end process filling the gap between strategy and market, people able to orchestrate operations, and favorite cooperation between design and development. Unfortunately, many companies still suffer from poor execution, they need hybrid roles, like designer engineers teams, ready to deliver better products in a fast-changing world.
A recent InVision publication describes Design Engineering as:
"….an essential discipline to creating great products, brings together form and function while accelerating innovation."
Design Engineering Team
Design engineer teams aim to deliver solutions to user problems while optimizing internal inefficiencies. A design engineer needs cross-functional knowledge about product design, service design, user research, marketing and development. With a dedicated design engineering team, the focus is not just in a solution but also in new and better ways to achieve user goals. In order to do that they run experiments, they create concepts, demos, PoCs, prototypes. Above all design engineers are adequately prepared in moving into ambiguity and uncertainty — while other people see difficulties they have to see opportunities.
Design Engineering Lead
The main goals for a Lead Design Engineer are allowing collaboration, enabling fast learning, and accelerate decision making.
The Lead Design Engineer is in charge of building and maintaining the system that facilitates collaboration between people. He needs to create a balance between the product and the people who are creating it. Unfortunately, this is not something fixed, it is a continuous process of learning, an iterative adjustment of the workflow.
His job is to provide the best workflow between teams and across all company departments. He is primarily a facilitator, he enables people, he ensures quality.
Being a leader between design and engineering people starts by creating a culture of empathy. Leaders need to establish a context of openness between teams which will allow them to show their problems, their needs and results achieved.
Drivers
During the design process, a design engineering team has to solve complex problems and make choices, it often means to accept compromises, and find a balance between what is optimal and what they can achieve. They have to fight constraints related to context, technologies, time, and budget. When making choices, team members always have to keep in mind some drivers:
value: will the solution add value for the user?
usability: can users understand how to use the product? Will they be satisfied?
feasibility: will the team members have the right resources, time, and technologies to create the product?
business viability: will this solution benefit the business?
sustainability: will the solution bring a good impact on the planet?
Organizational debt
Steve Blank coined the concept of organizational debt to describe the interest companies pay when their structure and policies stay fixed and/or accumulate as the world changes.
Organizational debt kills companies. — a mantra coined by Steve Blank, founder of the Lean Startup approach.
Most companies are not fit for rapid changes, they prefer to stay fixed in their status quo, but unfortunately roles, structures, tools, and procedures are becoming obsolete faster than ever.
Designer Engineering teams are made to avoid organizational debt, teams always have to question themselves, to review their activities, their results, and the quality of their work. They have to learn and change.
Culture before products
Finding innovation is the engine that pushes people to move into the unknown. Culture comes before tools and procedures. Team members have to be comfortable with changes and confident with uncertainty and ambiguity, they have to accept failures, they need to favor fast learning against pixel quality interfaces, they have to be flexible and ready to change, they have to think about the process while finding the best solution.
Today defining a strategy is the easy part, the most challenging part is when execution begins.
Companies need people able to execute in fast-changing time and design engineering teams are great agents of change.