How Artificial Intelligence is changing the way we build things
What is computational design?
Computational design is the merge of design techniques and computational technologies.
Applying computational techniques to the design workflow radically changes how people construct interfaces, services, objects or buildings. Instead of specifying fixed shapes, designers must define the entire process by which an object is created. This generative process is powered by algorithms whilst the output is not performed by humans using a drawing tool but is auto-generated by a set of instructions, variables and parameters.
Computational design is set to dramatically change business, culture, and community throughout the next few years.
John Maeda, author of "How to Speak Machine", defines three kinds of design:
Classical design — activities which pertain to the design of objects we use in the physical world;
Design thinking — activities that enable companies to put the user at the center of every design decision and to create innovative products focused on human wants and needs;
Computation design — activities involving processors, sensors, memories, actuators, data and networks.
Maeda identifies Computation Design as the most important amongst them, being that destined to have the greatest impact in the future.
Designers who want to work in the computational field have to be confident with machines instructions such as if-then-conditions and loops-cycles. What's more, they must be focused on the generative process above their ideas. Most of all, they need to collaborate and take advantage of computing power.
Fundamentally, designers are used to working with drawing tools like Sketch, Rhino and 3D Studio to materialise their ideas. Starting from a concept, the software helps them to pass from an abstract conception to a concrete representation. This basic process is adopted in many fields, from interfaces to architecture, with the output coming as the result of a generative process powered by the designer's mind. Passing to computational design, the generative process becomes powered by machines. Instead of drawing lines and shapes, the designers must define all the computational instructions to achieve the output.
Architecture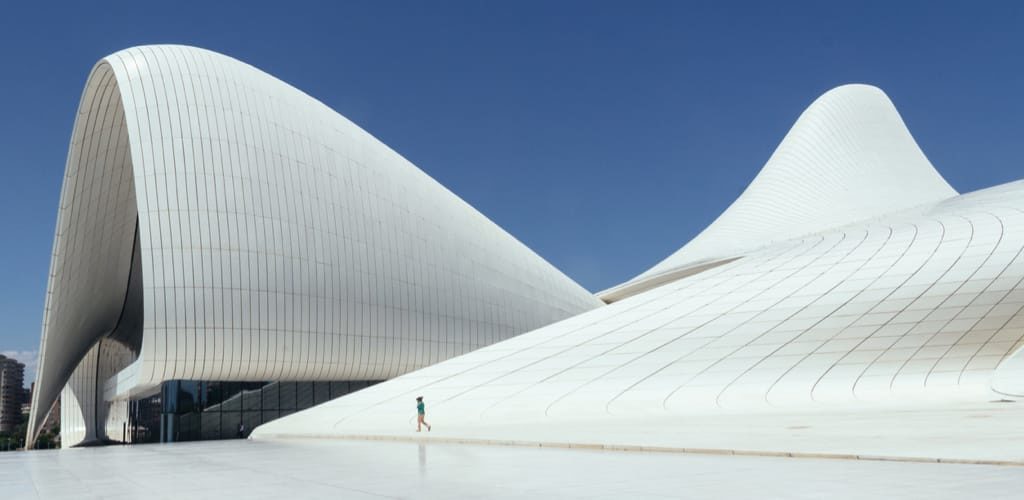 Generative design isn't a new concept in architecture — there are many tools for 3D modeling and rendering that have been around for some time. When using digital software to create a building, the architect has to define the variables, parameters and constraints so that the computer may generate the output according to the input data. 3D rendering tools help architects visualise the result of the parametric process. Moving further into the generative process, software such as Grasshopper (integrated into Rhino Modelling) helps the architect generate forms using decision nodes and conditions rather than writing lines of code. The results are stunning constructions such as those developed by Zaha Hadid and Norman Foster.
As reported in this Chaos Group article, Zaha Hadis's Studio workflow consists in a combination of software (such as Maya, Rhino and Grasshopper) that permits a parametric approach in every project. Talking about Grasshopper, Jose Pareja Gomez said:
"Over the past four years, we've developed a number of scripts that basically allow us to automate our production a little. For example, I press a button in Grasshopper and Grasshopper creates UVs and clusters meshes together ready for real-time […] We are lazy people and we hate doing the same thing over and over again. So, we invest twice the time to do a script and then don't worry about it again."
Arts
Computational design has likewise played a big role in the arts, offering a powerful tool for artists to express themselves.
Universal Everything is a global collective of video artists and experience designers with the aim of developing video artworks and immersive installations. Artists at Universal Everything integrated algorithms into their creative process, resulting in projects that demonstrated the power of merging computer programming and creativity.
In 2019, Barbican opened an exhibition called "AI: More than Human" in which visitors were invited to explore the relationship between themselves and Artificial Intelligence. During the exhibition, Universal Everything created an interactive installation called "Future You", in which the artwork was able to create a visual response to each visitor, generating more than 40,000 possible variations.
Of the numerous artists pushing the limit of generative technologies to explore creativity, two fascinating examples are Quayola and Gmunk.
Quayola, is a London-based Italian artist who merges software programming, drawing and photography to create audio-visual performances. In exploring old masterpieces, he redefines the shapes, colours and textures by breaking down the boundary between what is real and what is not. In his work Sculpture Factory, Quayola applied advanced robots and artificial intelligence to recreate Renaissance sculptures, with every layer having a complexity that only a computer program could generate.
In a recent interview, Quayola stated:
"What fascinates me are the codes of technology not as a vehicle to reproduce, or represent, a subject but rather as the subject of investigation."
HOW Art Museum in Shanghai opened a solo exhibition showing several Quayola works, including Strata and iconographies, demonstrating the power of computation and algorithms in defining something that moves an original masterpiece into a new dimension.
Digital products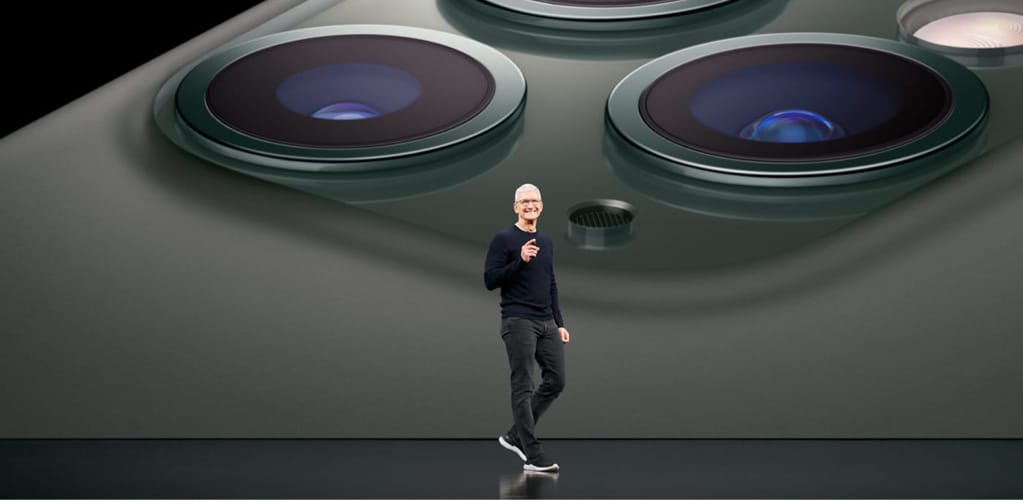 Computational design can have the greatest impact in digital products where sensors, actuators, fast processors and cloud computing offer all the ingredients to create stunning advantages also in everyday life.
The iPhone 11 camera integrates Artificial Intelligence into every picture, meaning users can take excellent shots also in low-light environments and with an unstable hand. When the user takes a shot, the camera captures 8 pictures, comparing and combining each one in order to create the best result. The process is called "deep fusion," which Phil Schiller — Apple's Senior Vice President of Worldwide Marketing — described as "computational photography mad science". This process is not a point-and-shoot operation but a combination between processors (A13 Bionic) and machine-learning techniques, a process that can render all other camera manufacturers obsolete.
Apple is not new to the field of AI applied to consumer devices — users interact with the iPhone keyboard without noticing that certain keys in the touchable area grow larger than others. The system can predict the probability of the next letter you are going to tap and expands the radius of the trigger zone without any obvious change.
Computing dramatically changes how digital products respond to human interaction. One upon a time, designers would manage feedback in terms of latency and elaboration times; now, they have immediate responses. What's more, the machines can even take action before users end the input operation. Google Search offers a good sample of response velocity. Type something in the Google search bar and you can see millions of results in less than a second. But after the release of the autocomplete feature in 2014, something changed — the system started to understand what you were searching whilst still typing. What is fascinating is that this feature is based on prediction and not suggestion, as described in this Google blog-post:
"Autocomplete is designed to help people complete a search they were intending to do, not to suggest new types of searches to be performed."
To make predictions possible, the Google algorithm looks at the user history and trending to combine a whole host of data points.
Understanding machines
Any designer intending to apply computational techniques has to obtain extensive knowledge of the machines and how they operate.
Today, design thinking is taught in every business school from Stanford to INSEAD. Yet even in design schools around the world, there is a gap in the teaching of generative design, with only a few providing training on how to integrate algorithms into the design workflow. As described in John Maeda's book, any designer wanting to work with machines has to be confident with loops and conditions. Machines can repeat a task infinitely whilst ever a condition remains true. Machines can iterate without becoming stressed and can also be expanded whilst managing an impressive amount of data.
People are used thinking in linear terms but machines are made to work exponentially. They operate on different scales without changing their performance. Such repetition and scales permit designers to achieve a broader impact with their digital products.
In his book, Manda stated that the machine is also "alive", being able to sense the world and react to a certain stimulus as per humans. IoT technology allows machines to understand the world around them whilst Artificial Intelligence means they can respond and perform certain actions. In the past, the computer would have to be programmed to react to something but today with machine learning, computers can "learn" for themselves, just like humans — by observation.
The evolution of design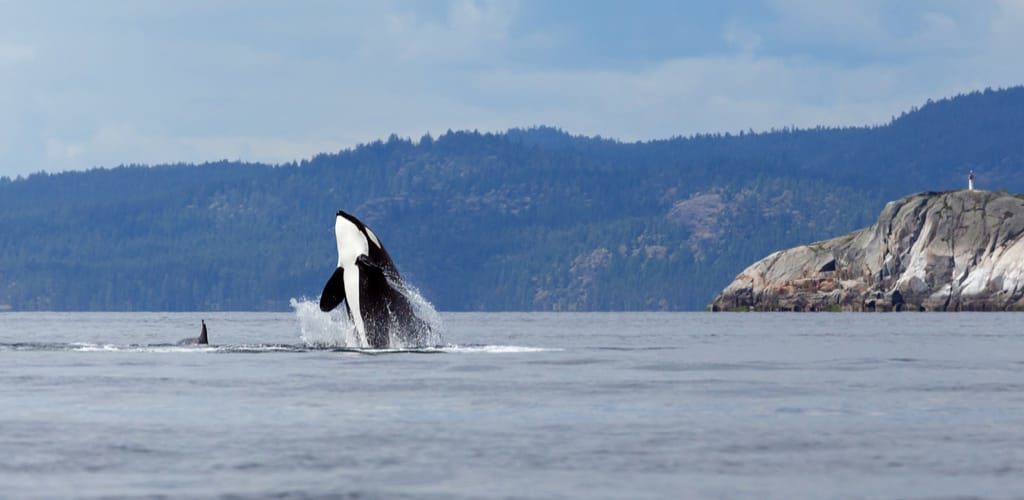 Google Research recently release an amazing project using AI to save killer whales (also known as orcas). The Google team used deep neural networks to track, monitor and observe the orcas' behaviour, creating a machine-learning model availing of more than 1,800 hours of underwater audio. The system can now understand the presence of killer whales and create a live alert regarding their location. This project is part of AI for Social Good, which aims to apply AI to solve big problems and offer a positive social impact.
We live in an extraordinary time when we can achieve things with low-risk, at high speed and in a potentially unlimited scale.
Unfortunately, most designers are still focused on advertising instead of working towards solving big problems such as pollution, healthcare and clean energy. This recalls the quote by Jeff Hammerbacher:
"The best minds of my generation are thinking about how to make people click ads. That sucks."
Google showed how, in times of uncertainty, the world looks for heroes but who are the heroes today? Heroes of the modern world are the people able to change the world and solve big problems; heroes are also those using the power of design and computational technology to empower other people's lives.